TV/Video/Film Composer
Videographer/Visual Artist
Joe Wiedemann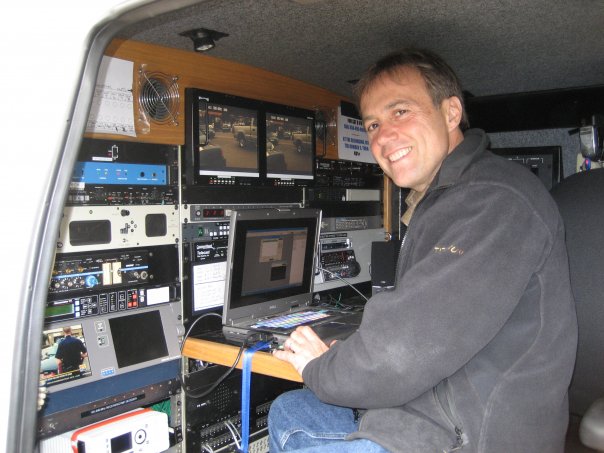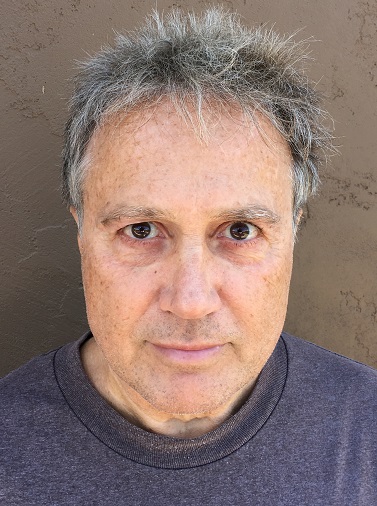 Member of the National Academy of Television Arts and Sciences (NATAS)
Member of The American Society of Composers, Authors and Publishers (ASCAP)
---
Bio and Credits:

American Idol Underground
Winner, Inaugural Classical Competition
November 20, 2005

It's been 40+ years since Joe first began composing for broadcast TV. Incidental music for a 1981 news special called The Computer/Cable TV Connection on KFMB-TV was the first time Wiedemann had written music specifically for video. A long list (below) of TV music followed, including three Emmy nominations as "Composer/Arranger." But Joe's also a video guy, with eight Emmy awards for broadcast journalism.
Two Telly Awards for Music Videos, and three Silver AXIEM awards for original scores, Winner of the American Idol Underground Inaugural Classical Competition (11/05), Keyboard Magazine's Unsigned Artist of the Month (09/03), and listed as Best Keyboards in Garage Band's Pop category (08/04). A more complete list of visual music credits can be found below.

Always writing music as kid, and playing with his dad's 8-mm home movie film camera in Gary, Indiana, music and video just seemed to go together. Wendy Carlos's epic electronics masterpiece album Switched on Bach was always a huge influence, and Joe was itching to take it to the next level with original synth music.

He double-majored at the University of Evansville in Music and Radio/TV/Film. From there, the broadcasting career took off, and Joe's PolyMoog synthesizer was like a laboratory of new sounds. A couple of cassette decks made overdubbing possible in the days before MIDI. The composing continued, and music technology was finally catching up with Joe's dream of being a one-person orchestra.

By 1999, it finally happened! Bulls & Bears was his first album release. It was 11 tracks of semi-classical, "How would a synth sound with an orchestra?" experimentation. It even had a Concerto for Piano and Electronic Orchestra. At the time, synths were mainly an electronica/EDM thing, and just then breaking into film music. But, the classical edge that Wendy Carlos started was still in need of a follow up.


As music technology got better, the experimentation continued. The videos and albums continued, including 2 symphonies and 2 more concertos. As a visual artist, Joe produces music videos for his original scores, such as Evolve, Element of Risk, Dreamcycles, Affections, Synth Concerto #1, and Electronic Symphony #1.

So, Joe continues to invent new and newer orchestrations every day. Now on album #6 Painted Variations, the Orchestronics project lives on.

Original works have been premiered by ensembles including the Kyiv Philharmonic, Colorado Youth Symphony Orchestra, and Cal Poly MIDI Ensemble.
Joe studied music under: Dr. Donald Colton, David Wright, R. Douglas Reed, Edwin Lacy, Paul Dove, Shirley Snethen, Robert Rapp, Dennis Sheppard, Joe Moffatt and Terry Felus.
Here's a list of some music and video credits:
Painted Variations on a Theme of Paganini Telly Award Winner (2022)

Things KFMB-TV (CBS) Emmy award winner: Editor (music video)

Ballot Box Bugs KFMB-TV (CBS) Emmy award winner: Producer

Song of Songs (Film Music) AXIEM Award Winner Joe Wiedemann - IMDb http://www.imdb.com/title/tt0415283/fullcredits#cast

The Year In News: 2003 (Music) KFMB-TV (CBS) Emmy Award Nominated: Composer

Heroes of 1997 (Music): KFMB-TV (CBS) EMMY Award Nominated: Composer

Behind the Scenes: Cinderella (Music): KFMB-TV (CBS) EMMY Award Nominated: Audio Technician

Downtown Business Woman (Music): KFMB-TV (CBS) EMMY Award Nominated: Composer

City Heights: Search For San Diego KPBS-TV (PBS) AXIEM Award Winner (Music Score)

Top Stories of 1999: KFMB-TV (CBS) AXIEM Award Winner (Music Score)

Cooperstown: Baseball's Main Street: Hosted by Joe Garagiola, National Syndication

Area 51 Display (Music) KFMB-TV (CBS) 2020

Bulls & Bears (Album) 1999

Electro-Acoustic Orchestra (Album) 2003

Electronic Orchestra (Album) 2008

Agitate (Album) 2011

Element of Risk (Album) 2019

Painted Variations (Album) 2021

Art Fair (Music) KFMB-TV (CBS)

Adopt 8 (Music) KFMB-TV (CBS)

Stress Free (Music) KFMB-TV (CBS)

Running Man (Music) KFMB-TV (CBS)

2010: Year-in-Review (Music) KFMB-TV (CBS)

Miracle Babies PSA (Music)

Electronic Orchestra (Orchestronics 101) Website video

2009: Year-in-Review KFMB-TV (CBS)

2008: Year-in Review (Music) KFMB-TV (CBS)

CyberSafe (Produced by San Diego District Atty.) (Music)

Chula Vista Nature Center (City of Chula Vista) (Music)

Year In Review: 2004 (Music) KFMB-TV (CBS)

Year In Review: 2005 (Music) KFMB-TV (CBS)

Year In Review: 2006 (Music) KFMB-TV (CBS)

The Year That Was 2007 (Music) KFMB-TV (CBS)

La Torta (TV Commercial Spot) (Music)

San Diego's Veterans KPBS-TV (PBS) (Music)

Hillcrest: Searching For San Diego KPBS-TV (PBS) (Music)

Area 51: KFMB-TV (CBS) (Music)

Keat the Killer Whale: KFMB-TV (CBS) (Music)

Remembering the 50's: Hosted by Marion Ross KPBS-TV (PBS) (Music)

Living in Paradise; Living in Fear KPBS-TV (PBS) (Music)

ReMax Business Real Estate Videos (Various) (Music)

Mama's Kitchen: Time Warner Cable TV (Music)

San Diego: 1992: KFMB-TV (CBS) (Music)

Cover Story KFMB-TV (CBS) (Music)

Transportation Management: Regional Trans. Council (Music)

China Revolution: KFMB-TV (CBS) (Music)

Real Winter: KFMB-TV (CBS) (Music)

Computer-Cable Connection: KFMB-TV (CBS) (Music)

San Diego Wildfires, Emmy award winner: Spot News

The Money Shot, Emmy award winner: Spot News

The Big Blackout, Emmy award winner: Spot News

San Diego Fires, Emmy award winner: Live News Coverage

San Diego Wildfires, Emmy award winner: Spot News
still more video links:
Facial Recognition
Cooperstown: Baseball's Main Street
2009: Year-in-Review (Excerpts)
CyberSafe
Gemstones
Nature Center
Electronic Orchestra (Orchestronics 101)
HOME:
Home
ALBUMS:
Keyboard Orchestra
Aesthetic Piano
My Chill Space
Painted Variations
Element of Risk
Agitate
Electro-Acoustic Orchestra
Bulls & Bears
Electronic Orchestra
ABOUT:
Composer
Bio & Credits
MUSIC:
Hear the Music
Concerto
VIDEOS:
YouTube
Music for Pictures

SCORES:
Sheet Music
PRESS:
Newsletter
Reviews
EXTRAS:
What's New?
Gallery
CONTACT:
Email Us