Orchestronics
(R)
More About Orchestronics:
Electronic classical music is still a mystery to many ears. While classical music may have been "uncool" in many households, since the days of Elvis, electronic instruments add life and modern style to some very clever music.
The acoustic classical orchestra has survived the centuries, treating each generation to new sounds and styles. Its size has grown since the 1700's to include new instrument inventions. First, the piano, then the oboe, trombone, tuba and saxophone, as well as a variety of percussion instruments. Its makeup is flexible to accommodate different styles and musical eras. Now, the electro-acoustic orchestra has come of age... adding 21st century instruments to the world's most-durable ensemble.
Some orchestral sounds have been hiding from the spotlight since the dawn of rock. The more complex styles of earlier composers, such as Tchaikovsky, Rachmaninoff, Beethoven, and Mozart, are not familiar to younger ears. Many baby-boomers have never heard a full concerto or symphony. Often considered "long and boring," they are really full of variety, with much less repetition.

Breathing "expression" into electronic musical instruments is extremely challenging. Instead of muscle control with a bow or breath, the musician uses subtle moves of the instrument's controls. The result can be just as emotional.
Click on the play buttons on the many pages of this site, to hear all kinds of new instrument ensembles and orchestrations.
Home About More About Agitate Composer Blog Bio & Credits Contact Us Bulls & Bears Concerto Dance Electro-Acoustic Electronic Orchestra Gallery Mood Music Music For Pictures New Age Reviews Sheet Music Underground Videos

PO Box 17662

San Diego

CA 92177
858.272.5990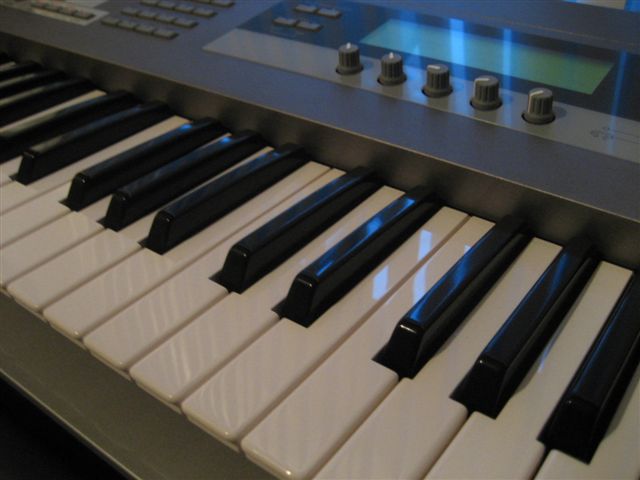 American Idol Underground
Winner, Inaugural Classical Competition
November 20, 2005
Member of the National Academy of Television Arts & Sciences (NATAS)
Member of The American Society of Composers, Authors and Publishers (ASCAP)
iamusic.com: Royalty Free Music with a Buyout Music License.
Download music from this online production music library for use in your productions.
Copyright 2013, Orchestronics
Web Development by TVCNet.com