"Where can I get a copy of a news story?"

We have a comprehensive library of local San Diego TV news coverage. Whether you're a public relations marketing executive, an attorney working on an important case, the inventor of a new product, or the proud parent of child in the right place at the right time, video copies of news stories are an important one-time opportunity.

San Diego local news channels produce more than 35 hours of TV news per day. Hundreds of important interviews, and thousands of crucial facts go by very quickly. Capturing all those "live" or "breaking" newscasts is our job. Newsclipping agencies have been providing this valuable service since the early days of newspapers.

We maintain a digital archive of newscasts. Some older stories and big events are kept in our extended archive indefinitely. News footage, film and videotape provide documentation of important stories. Morning news segments are a great showcase for products and ideas.

The Video Company has been monitoring San Diego's TV news media programs, and serving local governments, businesses, law firms, PR agencies and marketing consultants, researchers, and people who were on the news since 1982, with high quality copies of individual news stories.

We can also access broadcasts from most major cities through our network of news monitors.

Order Copies of
Today's
Top News Videos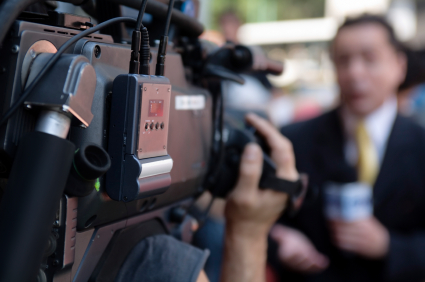 To Order:
858-272-5990
info@thevideoco.com


DIGITAL RATES:

RECENT SEGMENT (portion of a newscast).........$75.00 per clip (standard-def)
.......$95.00 per clip (hi-def/HD)
ARCHIVE SEGMENT (older than 6-months).............125.00 per clip
ADDITIONAL COPIES (of edited master disc)......25.00 per copy
OUT-OF-MARKET (other than San Diego)..........125.00 per clip

OTHER:

RESEARCH (per hour)..............................................$50.00
RUSH charges may apply to SAME DAY Service........VARIABLE
SHIPPING/HANDLING charges vary
"What is an eClip?"
An "eClip" is a digital computer file such as MPG or MP4. It is the fastest way to get your video. Once we edit and convert the news story you order into one of the above formats, we send you a link that allows you to download it directly to your computer. eClips are intended for viewing on computers, not dvd players.
Click on FAQ's for more info.
For custom and library broadcast music, see also:
Orchestronics(R)
Wiedemann Music Publishing